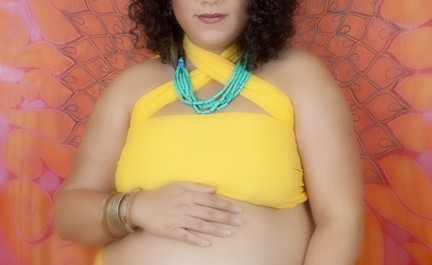 Parenting Is My Art & Activism
Many of you have seen me perform throughout my pregnancy. It has been a beautiful experience to continue to perform my art in this way. Not without its challenges as well, of course. This is my second child, so I am already experienced in the warrior art of parenting and performing. Being a parent is certainly my primary source of inspiration for my art and activism. It has become clear to me over the years, that some see these as opposing each other. For me, they are vitally connected. Many people are surprised to learn that I have a child or that I will be having another one and still plan to perform and even tour. What makes this possible is an amazing community of people who support me, and other radical parent artists like me – who believe in our work, and believe in our right to and power in doing this work while simultaneously raising children who will contribute to a more Loving and Just world. I give thanks for your support in process.
I will not be performing from now until the beginning of June. I will still be booking performances for 2012, including this summer and our 2012 Reclaim the Thunder Tour. Please contact info@tainaasili.com to bring us to your town.
Photo © 2012 Katherine Wright, All Rights Reserved