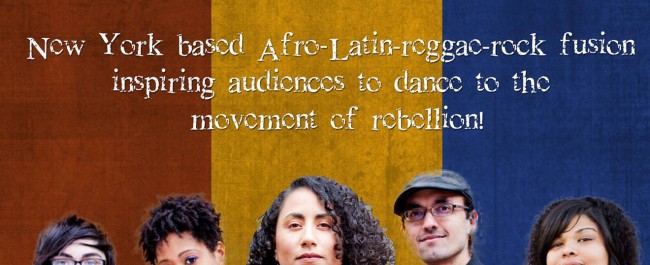 Oh, the ever expanding blue skies, bright sun, and beautiful cultura of New Mexico are calling us again! April 12-15, 2014, we will perform an energetic fusion of Afro-Latin, reggae and rock sounds, infused with themes of social justice, on several stages in New Mexico. On Saturday, April 12th we will be participating in the University of New Mexico's FIESTAS Music Festival (UNM students only). On Sunday, April 13th we will perform for a second time at Santa Fe Sol, and on Tuesday, April 15th we will premiere at Taos Mesa Brewing. Our performances will feature music from our new album Fruit of Hope, set to be released this June, so come get a sneak peek!
In addition to these performances, on the afternoon of Sunday April 13th at Warehouse 508, in collaboration with the SouthWest Organizing Project, we will be facilitating a free workshop for youth entitled Reclaim the Thunder: Songwriting for Social Change.
Hope to see you there!!