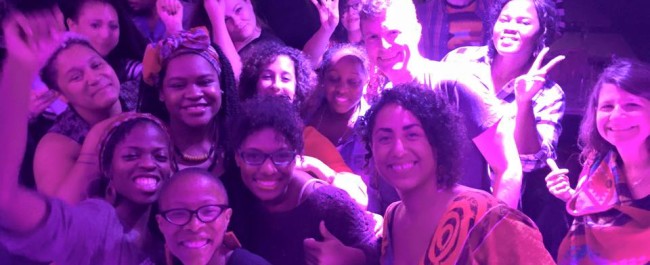 Collaboration and Power at SheOM
Almost 10 years ago, I moved to Albany from Philadelphia, the beloved city where I grew into my artistry and adulthood, inspired by a powerful community of radical artists. One of the most inspiring artists I had the honor of working alongside during my time in Philadelphia was Monica McIntyre, a unique and soulful cellist, vocalist, songwriter and healer. Among a plethora of powerful work, Monica founded the Black Women's Arts Festival, where I was invited to perform several times, even after I left Philadelphia. With other artists from our community, we also collaboratively produced an event entitled On Our Mother's Shoulders, featuring Sonia Sanchez, Charlotte O'neal and Pam Africa.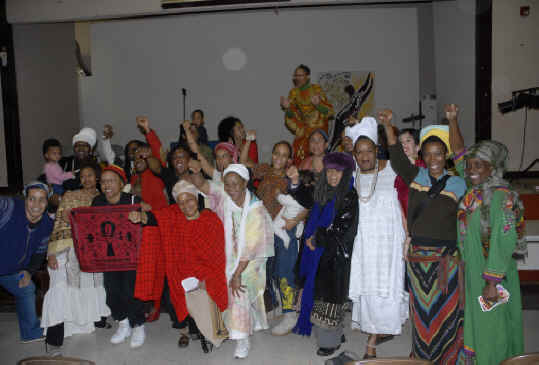 Our collaborations have continued on since then, from Monica's participation in the Out of the Margins Series I produced in 2009, to a short Northeast tour we did together last November, to our performance in New Orleans on our southern tour this past April. Monica has definitely become a part of our musician family.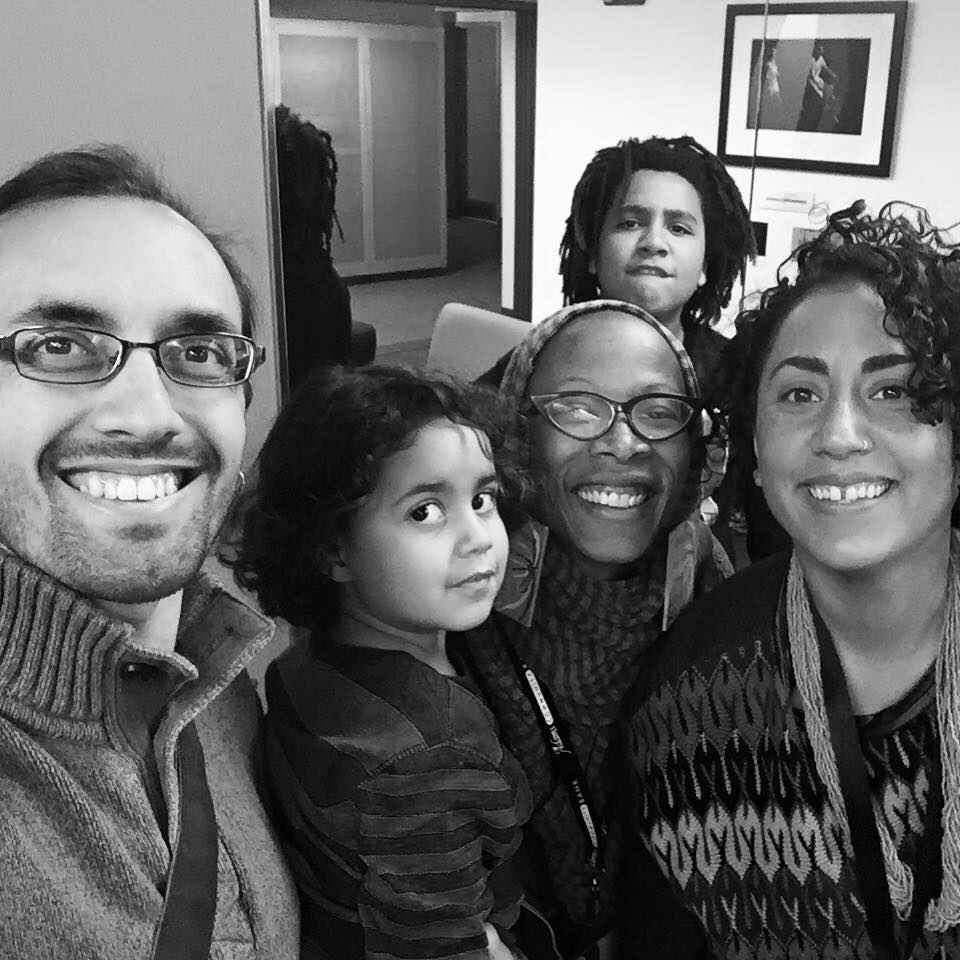 This year, I was honored to have Monica back in my neck of the woods for a very exciting collaborative performance. Once a year Truemaster, a touring DJ and founder of Beatshot Productions, hosts a special edition of a monthly event he hosts entitled EOM (End of the Month). SheOM is an event which brings women's voices to the center stage, and is also dedicated to breast cancer awareness. This year SheOM featured Monica and I, as well as Albany's powerful poet Amani Olugbala.
Amani is an activist with Capital Area Against Mass Incarceration, and works with the youth food justice program Youth Organics. Amani also travels the nation as a solo poet, and also with award-winning slam poetry team. Amani first encountered the work of Monica McIntyre this past March at INCITE!, and was so inspired by Monica's work that Amani wrote Monica's name into the poem "Black Girl Fly," which was performed that night in collaboration with Monica. The poem also takes inspiration from my song "Sofrito" off of the Fruit of Hope album.
After my set, Monica dazzled us that night with potent songs of self-love and healing. Gaetano and I were excited to join in on "Freedom Song," a song that inspired our activist community so much that the next day sang it together as a group at our Capital Area Against Mass Incarceration yearly retreat. This is the power of music. The fuel to keep us moving on.
But my absolute favorite part of the night, before DJ Truemaster took us into dance joy hysteria, was when we all did a collaborative improvisational song.