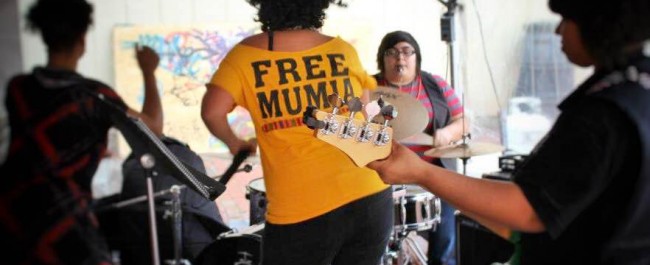 Remember Our Political Prisoners This New Year
My life was forever changed when I entered the punk scene as a teen and first learned of the many freedom fighters targeted in the 70's and 80's for their powerful contributions towards liberation now sitting behind bars as U.S. political prisoners. As an up and coming organizer, it felt like my duty to support the release of freedom-fighters who had carved the path for me to walk on. I was particularly moved by the case of Mumia Abu-Jamal, a radical black journalist and activist from Philadelphia who was framed for killing a police officer in the early 80's. Mumia has spent the majority of his over thirty year sentence on Death Row. The profound injustice in this case struck me, and the powerful movement for his freedom inspired me. But is was Mumia's own words as a journalist from behind prisoner bars that awakened me to see the bigger picture. Mumia is now an internationally celebrated writer and radio journalist who has authored six books and hundreds of articles. Miraculously, a man who barely sees the light of day, articulates the injustices in the prison system, our country and our world with a clarity that penetrates our minds and hearts, and stirs our Spirits.
My move to Philadelphia brought me deeper into this work, and I began organizing alongside warriors like Pam and Ramona Africa to free Mumia Abu-Jamal, as well as another group of political prisoners known as the MOVE 9. It was during this time I began writing letters to Mumia and the MOVE 9, among others, asking how I could support them. Their responses were always warm, asking me about my own well-being and family, and were often full of wisdom. Those letters were the seeds of "Prison Break", the first song I wrote for Taina Asili y la Banda Rebelde on our first album War Cry.
Mumia spoke out in support of other political prisoners and movements, including the Puerto Rican independence movement. Continuing the path my parents once walked, I also became involved in our anti-colonial struggle, and called for the release of our Puerto Rican political prisoners and prisoners of war. Thanks to a decades long movement, President Bill Clinton commuted the sentences of 16 of those political prisoners in 1999. However, one of them, Oscar López Rivera, remains incarcerated, and is currently one of the longest held political prisoners in the U.S.
The struggle for political prisoners continues to influence my art and activism. In addition to communicating with those incarcerated, I have had the honor of getting to know some of those who have been released, such as the amazing former Puerto Rican political prisoner Dylcia Pagan, whose profound story of being an artist and revolutionary inspired my song "Mariposa Del Fuego" (Butterfly of Fire).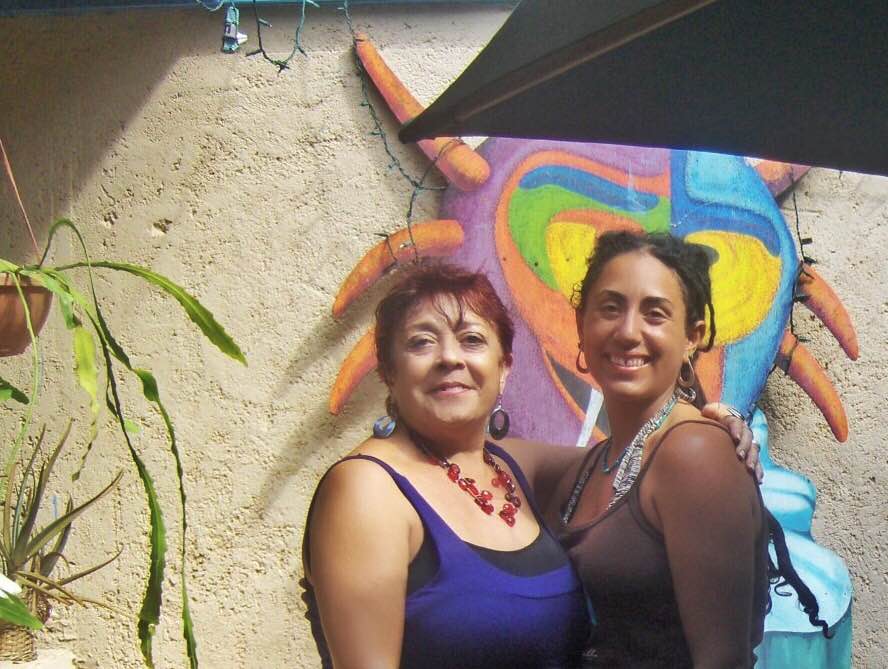 As I tour, I have had the privilege of connecting with people from all over the world who also see this struggle as relevant and important to us all.
From activists in Amsterdam,
to activists in Paris,
and artists and activists throughout the U.S.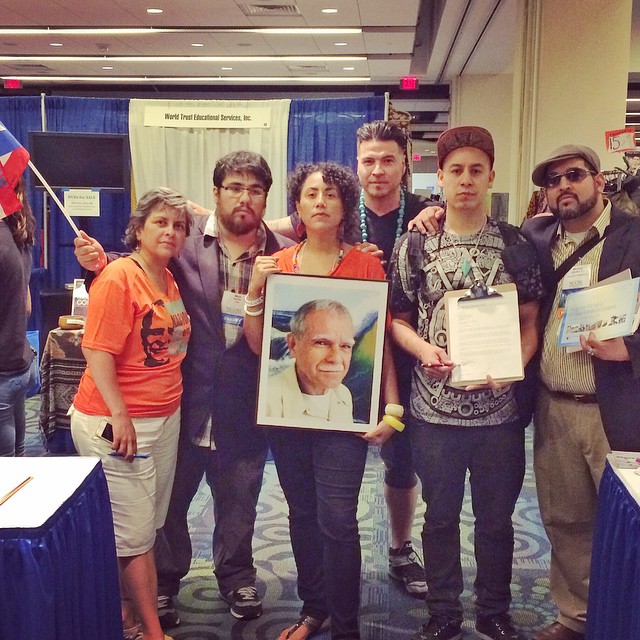 Recently, there have been significant pushes in the movements to free Mumia Abu-Jamal and Oscar López Rivera.
After a long struggle, Mumia's sentenced was changed from Death Row to life without parole, however, his life still hangs in the balance. He is battling hepatitis C and not receiving proper medical treatment from the prison. On December 18th, 2015, people went in mass to an extensive public hearing in Scranton, PA about Mumia's medical crisis, which could effect 10,000 other PA prisoners with hepatitis C who have filed a class action suit. We are working to keep Mumia alive and healthy in prison, but the ultimate goal is to bring Mumia home. Here are several ways you can help make that happen.
May 29, 2016, will be the 35th year since Oscar López Rivera's arrest. Twelve and a half years of his imprisonment have taken place in solitary confinement. People all over the world continue to call for his release, from Nobel Peace Laureate South African Archbishop Desmond Tutu to Eduardo Bhatia, president of the Puerto Rican Senate. His release date, without a presidential pardon, will be 2027, when he is 84 years old. Here's more information about how we to help him get free.
There are many other U.S. political prisoners who desperately need our support including, Leonard Peltier, Herman Bell, Jalil Muntaqim, and Chelsea Manning, among many others. Here is a list of many of them, with information about their cases, and addresses to write to them.
My work to free U.S. political prisoners eventually led me to examine the prison system more deeply, and has led me to work I do now on issues of mass incarceration and state violence. This work deeply inspired songs from my most recent album, including the song "Freedom" which also features Detroit based poet Michael Reyes. Here is a behind-the-scenes pic from the upcoming music video for this song. Download the song for free now.