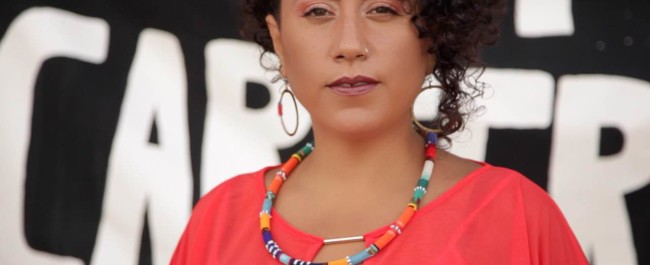 New Music Video "Freedom" Out Now – Gaining National Attention
Updated with new press on Feb. 24, 2016
I am thrilled to finally announce the release of my new music 'Freedom' (featuring Michael Reyes). The song calls for an end to mass incarceration, and is described by some as "a new Black Lives Matter anthem." The video strongly represents my community with lead actress Amani Olugbala, an artist and activist from Albany, NY, and other members of Capital Area Against Mass Incarceration and Black Lives Matter Upstate NY. The video is already gaining national attention for it's powerful song and message. This past Tuesday Democracy Now! played the song on their show (52:51). Check out these excellent quotes and features and the full music video below.
"In attempt to proliferate the messages of equality and justice, Asili recently released a powerful new song and accompanying music video, "Freedom," which features Black Lives Matter and prisoner justice activists in an attempt to invigorate and support their work."

"Taina Asili y La Banda Rebelde teams with Michigan wordsmith and activist Michael Reyes to drop a triumphant clip for their #BlackLivesMatter anthem "Freedom." …The colorful video is the perfect companion to the track inspired by the jumping rhythms and political chants of Fela Kuti's signature afrobeat sound."

"Taína Asili brings the same resistance rooted in the Afro-Caribbean rhythms she fuses to create music that calls for an end to mass incarceration."

– Raquel Reichard, Latina Magazine

"new music video from Taina Asili y La Banda Rebelde kicks racism in the teeth"

– Tom Morello, Guitarist of Rage Agains the Machine

"Taina is a true talent, and a true social justice warrior."

"It's a powerful message from two artists with a history of freedom fighting: mass incarceration has replaced the slave trade as a means of exploiting and oppressing Black and Brown people."

– Juliana Britto Schwartz, Feministing.com

"Here's a captivating anthem that brilliantly captures why the movement against mass incarceration and police brutality is so important."

"'Freedom' is a funky and lively track that Asili, the former frontwoman of punk band Anti-Product, created with inspiration from her work as a racial justice and anti-incarceration activist."

"Every successful movement for social change has had music and culture baked into it. This is exactly the type of music our generation needs as we work to address the many issues facing our society."

"Today, we're excited to debut the new music video for "Freedom," by Taina Asili y la Banda Rebelde."

"The music video features the exuberant song "Freedom," which celebrates resistance to racism, and a striking set of parallel scenes of a runaway slave and a young protester running from the police."

"Taina Asili is a Puerto Rican vocalist with a soulful Afro-Latin vibe that exudes authenticity. Her impactful message on "Freedom" is a battle cry for movement. While most of today's urban music and Hip Hop is fraught with over sexualized images, stereotypes and void of substance, "Freedom" is a much needed helping of sonic empowerment."
Now see what all the Love is about!