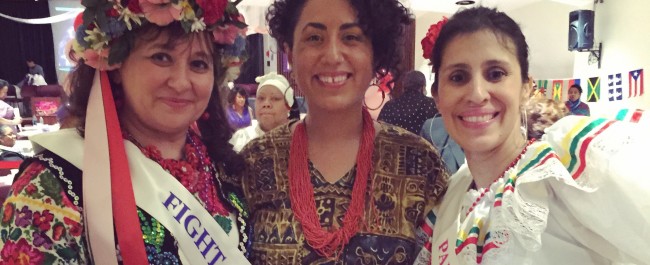 Celebrating Women's History Month
This month I was invited to sing at three powerful events, all celebrating the work of women change-makers in our community and in our world. These events occurred around International Working Women's Day (March 8), and carried a focus of looking at the powerful work of women across the world.
Celebrating Puerto Rican Women: Today, Tomorrow and Always was held on March 5 in Harlem at the P.S. 109 Gallery and was an incredibly beautiful gathering of community members from throughout New York, coming together to pay tribute to three powerful Puerto Rican women freedom-fighters. They each received the "Adelfa Vera Award" recognizing the late Dona Vera's commitment to awaken the Puerto Rican people to a future of freedom and social justice. We opened the day with the singing of "La Borinqueña,"the Puerto Rican National Anthem. Watch highlights from the event here:
The first honoree, Sandra Hernández, was honored posthumously for her work as the founder and director of the Freedom Community Center, which was created to improve the quality of life for residents of the Mott Haven community by offering support to families as they relocated from homeless shelters, temporary housing, or substandard housing. To open the tribute, I sang "Sofrito" which is a song using the metaphor of grandmother's special recipe as a call to remember our history and powerful legacy.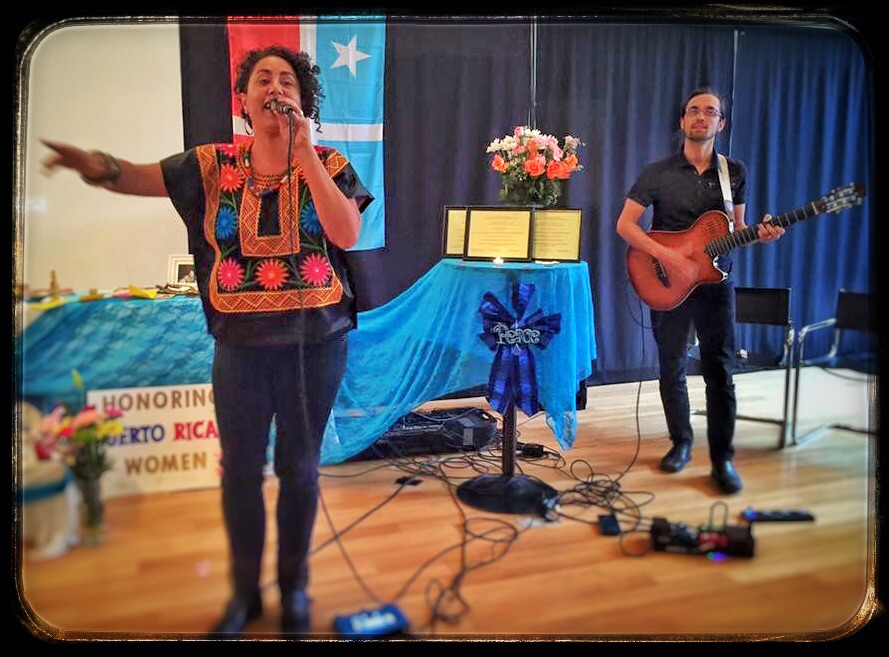 The next honoree I was blessed to sing for was Esperanza Martell, who I met many years ago in our work to free U.S. political prisoner Mumia Abu-Jamal. Esperanza teaches Community Organizing and is an Advisor at Hunter College's Silberman School of Social Work, and specializes in organizational development, team building, leadership skills, conflict resolution, diversity training, and alternative healing. Esperanza is the founder of the Urban Atabex self-healing training, consultant, and coaching practice. She is also an active supporter of Mumia Abu-Jamal, Leonard Peltier, Oscar López Rivera, and all political prisoners. For Esperanza, I sang "War Cry" as a tribute to her outstanding work as a warrior for justice and healing.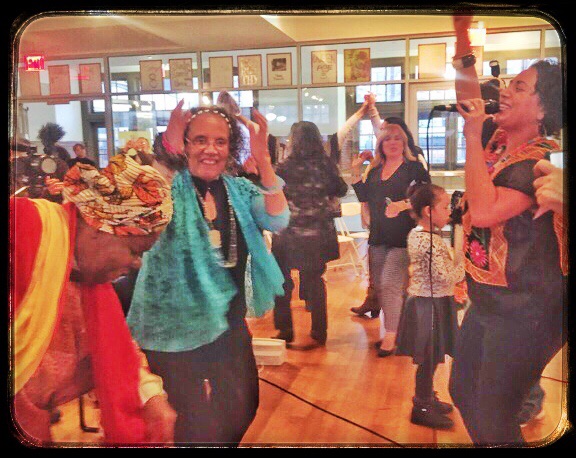 The last person to be honored that night was a youth activist named Amanda Matos, who is a third generation Puerto Rican/Nuyorican from the Bronx. She has devoted her work to alleviating barriers to reproductive health care and education in communities of color through capacity building, political education, and lobbying at the local, state, and federal level. She is the Founder and Executive Director of The WomanHOOD Project (Helping Ourselves Overcome Discrimination), which is an innovative after school mentorship program for young women of color in the Bronx.
This spectacular night also included a performance by poet Mariposa, and ended with a Puerto Rican bombazo led by Bomba Yo. I have never felt so proud to be a Puerto Rican woman!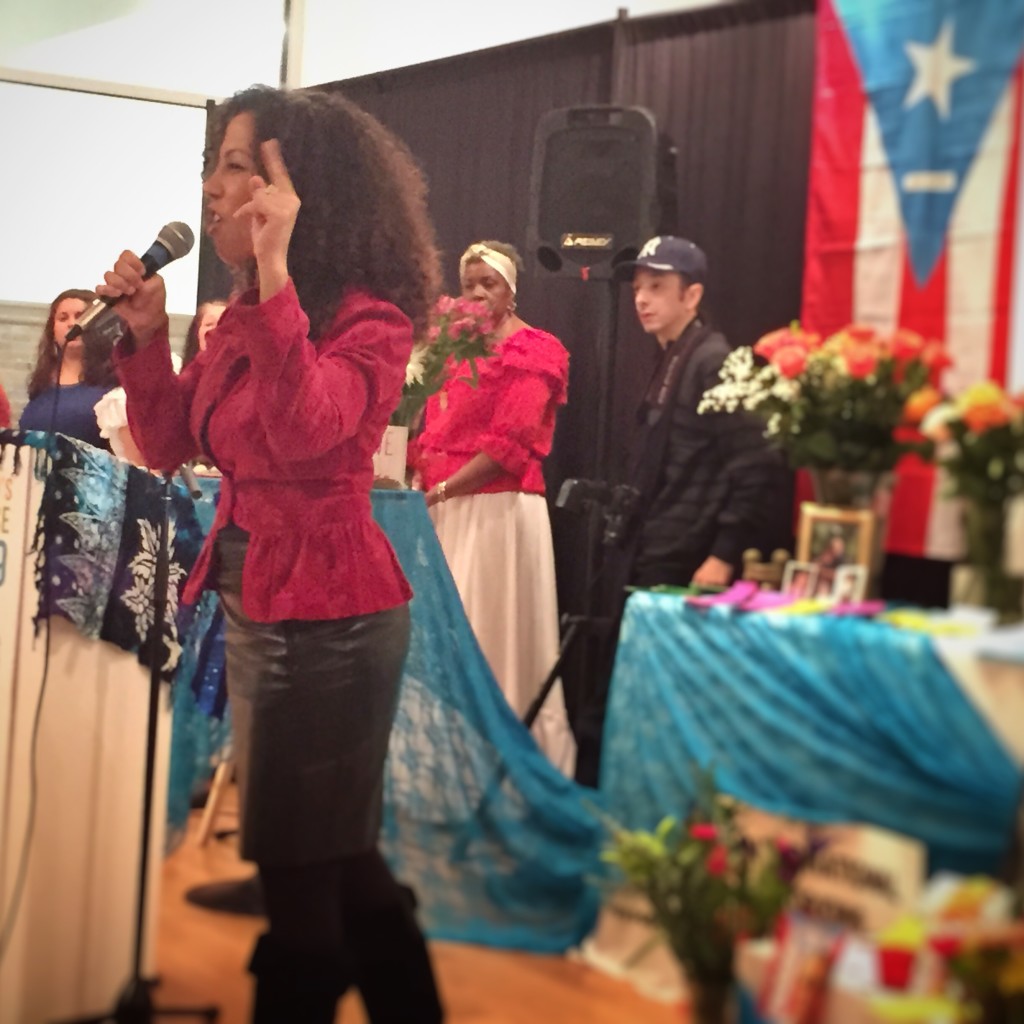 The 2016 Red Carpet For Social Justice was held on March 11th at 1199 SEIU in celebration of International Women's Day. This fabulous night featured working women of various unions representing their ethnic heritage from nations across the globe. Each woman was dressed in an outfit to reflect their heritage, and danced down the red carpet to celebrate the culture and contributes of their people. Many women also wore sashes representing their social justice passion such as, "Free Oscar Lopez River"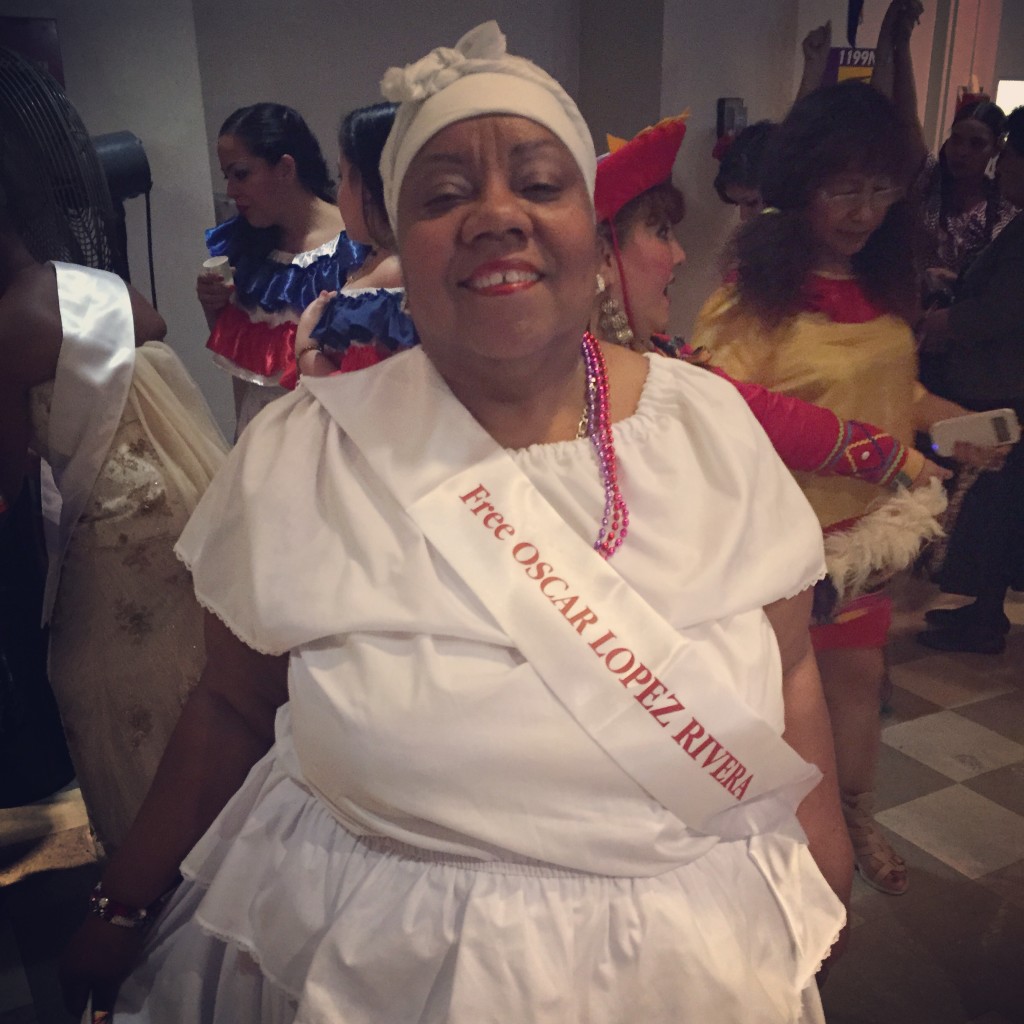 "The Fight For 15"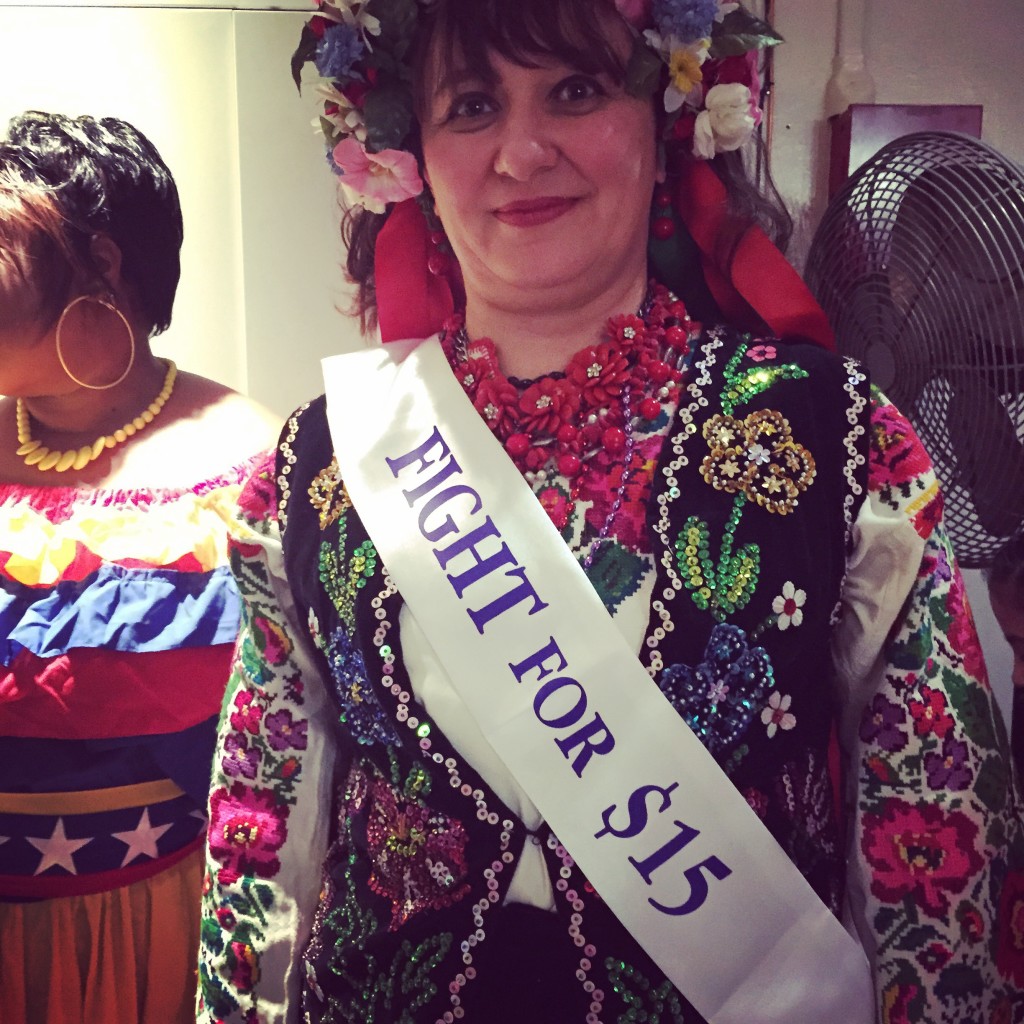 and "No Human Being Is Illegal."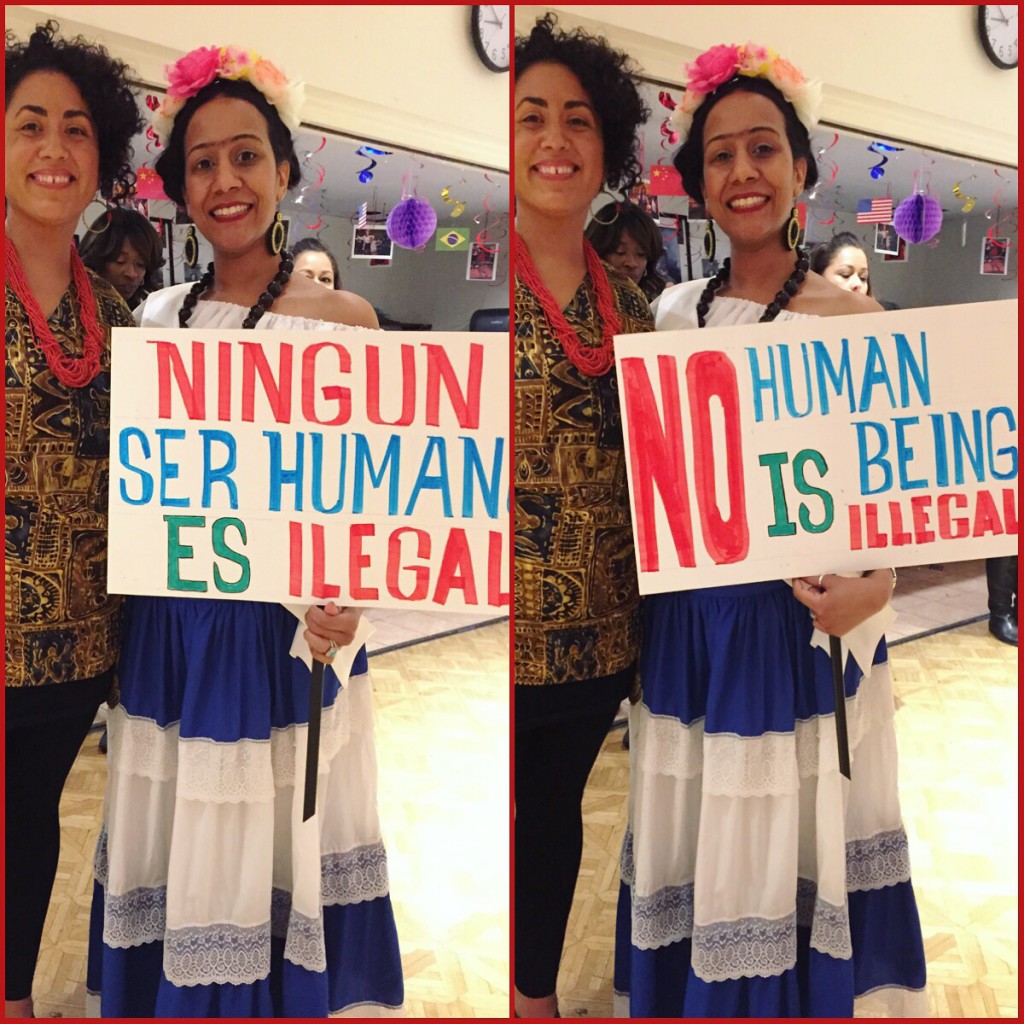 To wrap up the dance down the red carpet, I came down the aisle singing "War Cry," a song I wrote in five languages, kiSwahili, isiZulu, Ochivambu, Spanish and English.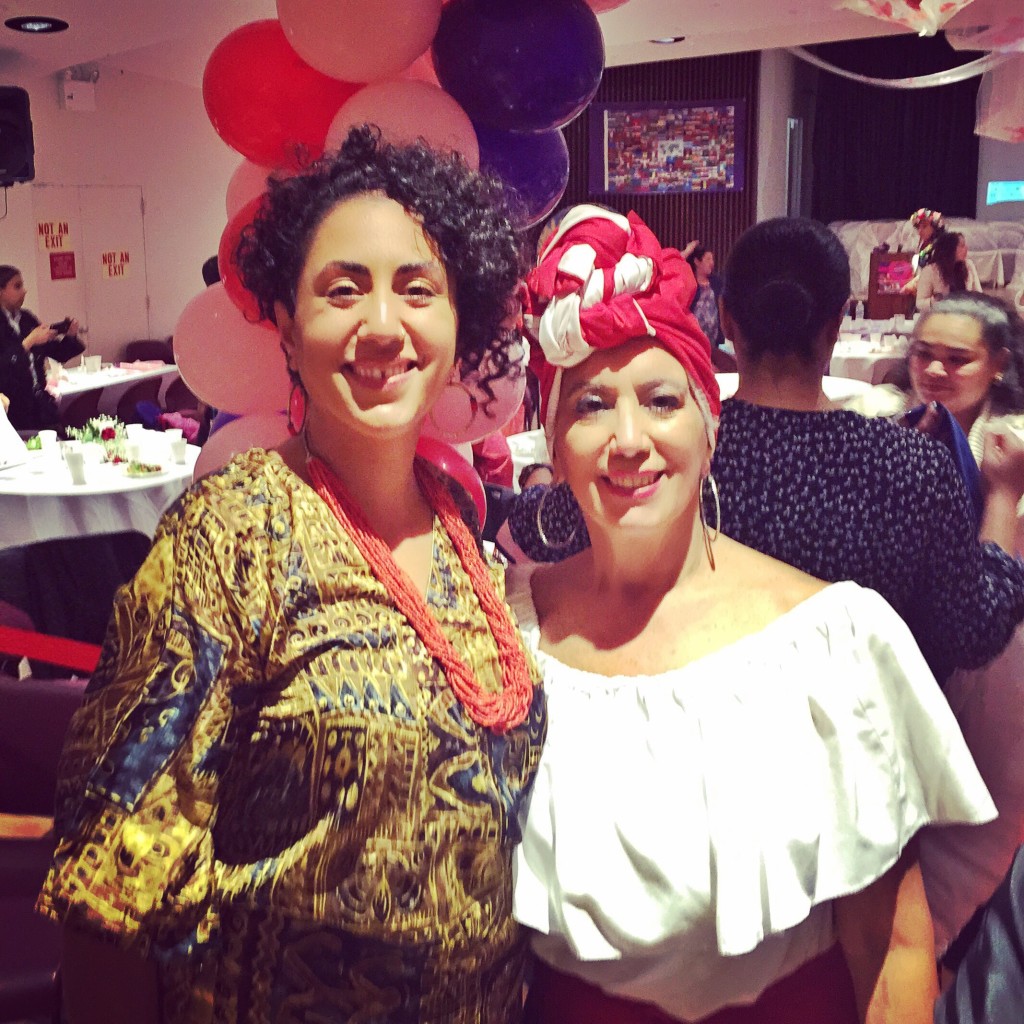 The event also honored  healthcare workers Francina Wearing, Kirsys Baez, and Ursula Joseph, who were given the Audrey Smith Campbell Leadership Award for their leadership in their unions and social justice work.
The Latin American and Caribbean Area Studies Undergraduate Research Conference at Binghamton University, which I performed at the the following day on March 12, was not specifically related to International Women's Day or Women's History Month, but is most certainly connected to the profound work of women throughout Latina America.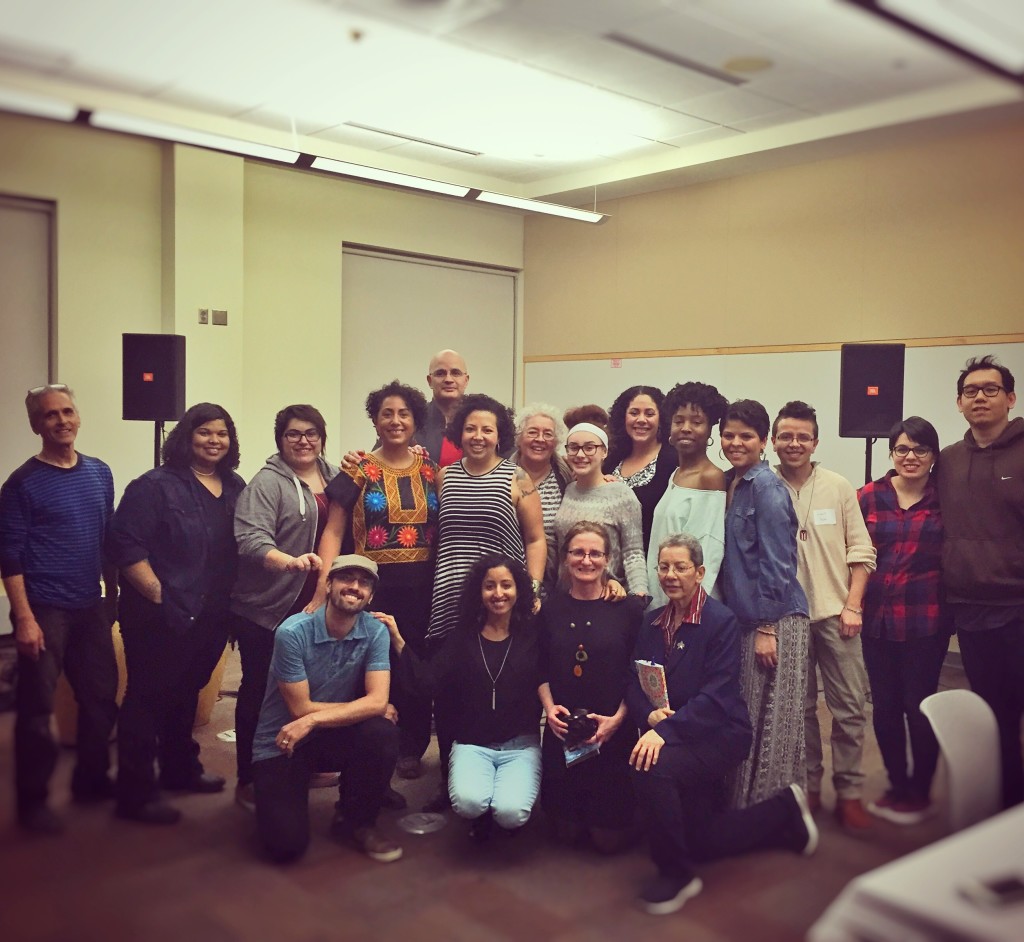 No one could better represent this fact than the keynote speaker Dr. Gladys M. Jiménez-Muñoz, my former professor and a family friend, who is a Puerto Rican feminist historian, teacher, and Director of the Undergraduate Studies Program in the Sociology Department. She has a PhD in U.S. Women's History from Binghamton University, and has published numerous articles on race and representation among Latinas; Puerto Rican women's history and suffrage; Puerto Rican Popular culture and Nuyorican artistic production.
Being invited back to my alma mater to close the conference with la Banda Rebelde had a special meaning for me, especially with my sister Ayana D singing by my side that night. Both our parents were graduates of Binghamton University, were LACAS majors, and helped to found the Latin American Student Union. Our father later went on to work at the university in the Educational Opportunities Program for almost 30 years.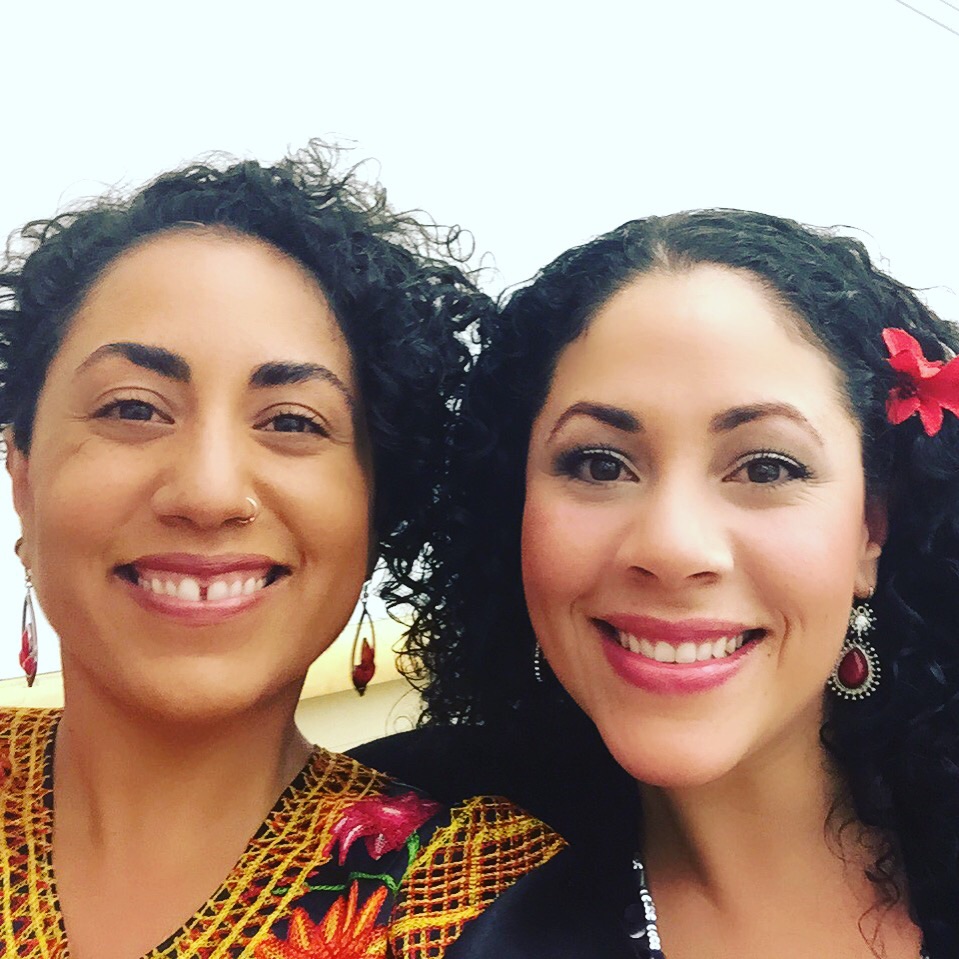 I graduated from BU with a Bachelor's Degree in Women's Studies, and was very much inspired by the work of Dr. Jimenez, and many other LACAS professors I had the privilege of encountering during my time there. One of those professors, Dr. Diaz, was also present that night. She forever changed the trajectory of my life when she took me to my first demonstration for Mumia Abu-Jamal in Philadelphia in the late 90's.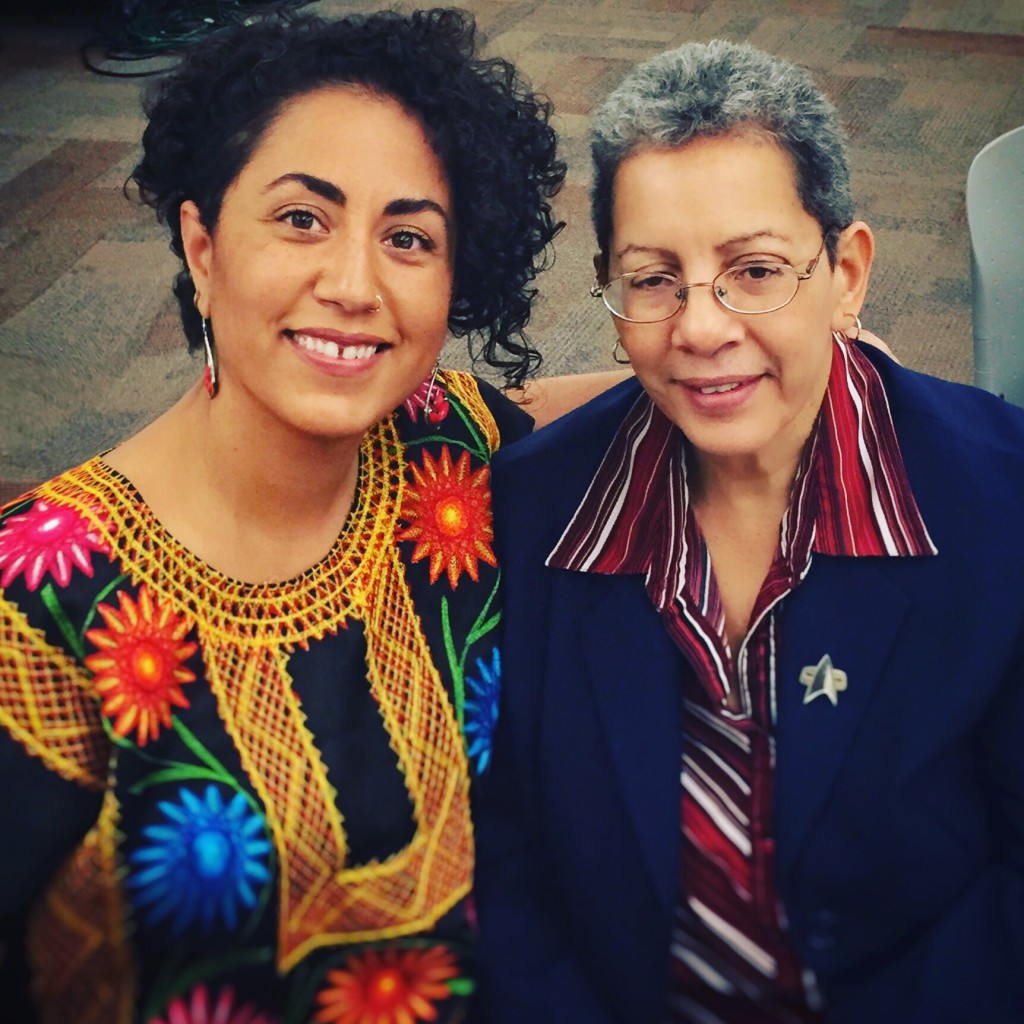 May we always remember the profound work of women who have come before us. May I honor their legacy with my art and life.