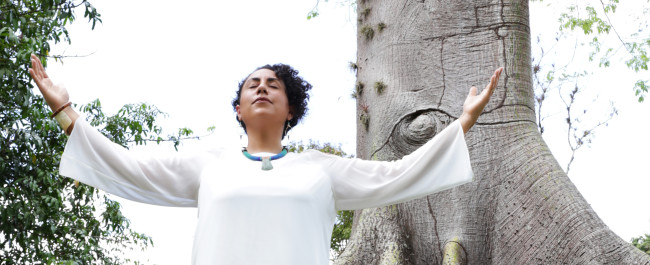 Help make my 5 birthday wishes come true!
This birthday, I woke up filled with gratitude for all that I have been blessed with in my life. This year has been like no other in my personal life and music career, and I stand here in awe of Creator, Ancestors and all my beautiful family and community who have helped me in receiving what I have. This year of my life, I not only made more music, I also completed my first European tour. In addition, I co-wrote, directed, produced and starred in a music video challenging mass incarceration, which is receiving strong national attention. And all of this was made possible by contributions given by our community to our IndieGogo campaign launched just before my birthday in 2015. I also helped to found the Arts In Action Committee of Capital Area Against Mass Incarceration, which has already done some powerful arts actions. And recently, I have been awarded an Individual Artist Commission from New York State Council on the Arts and The Arts Center of the Capital Region to work on a new body of work, and I have been given a Artist Residency at The Arts Center this fall to create a new show!
So this new year of life is already off to a fabulous start, but I still have just 5 wishes that I am asking my community to help me fulfill this year, not just for me, but for all of us. I actually have about 50 wishes but for the purposes of this post, I thought I'd narrow them down to the first five that are closest to me heart:
1. Help us get justice for Dontay Ivy and all victims of police violence.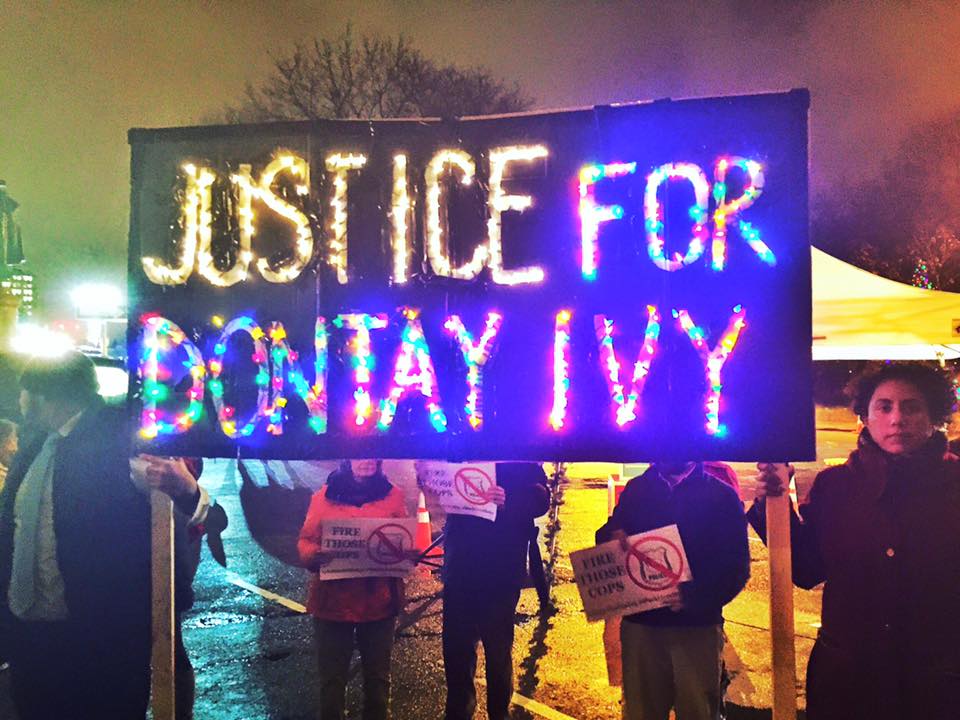 On April 2, 2015, Dontay Ivy died after being unconstitutionally stopped, violently assaulted and Tasered by Albany, New York, police officers. For the past year, I have been working with Capital Area Against Mass Incarceration to demand justice for Dontay Ivy and his family, and to challenge racial profiling and police violence as an epidemic in our community and throughout this country. The New York Civil Liberties Union just released a letter to the Albany Mayor and Chief of Police to explain why the stop of Dontay Ivy was unconstitutional. They do so because our city officials have essentially silenced this issue. As an artist, I believe it is imperative to use my voice to change the narrative. As my friend and comrade Naomi Jaffe writes:
What kind of world would it be if no one said that Dontay's death was an outrage? What if the only visible story was the one that says police killing people of color is okay? We couldn't prevent them from killing Dontay, but we prevented them from killing his story. His life matters; his death matters. Our witnessing changes the face of reality.
Here is a starting point to bringing an end to police violence in the Albany area. And you can support the national Black Lives Matter movement here.
2. Bring an end to mass incarceration in the U.S.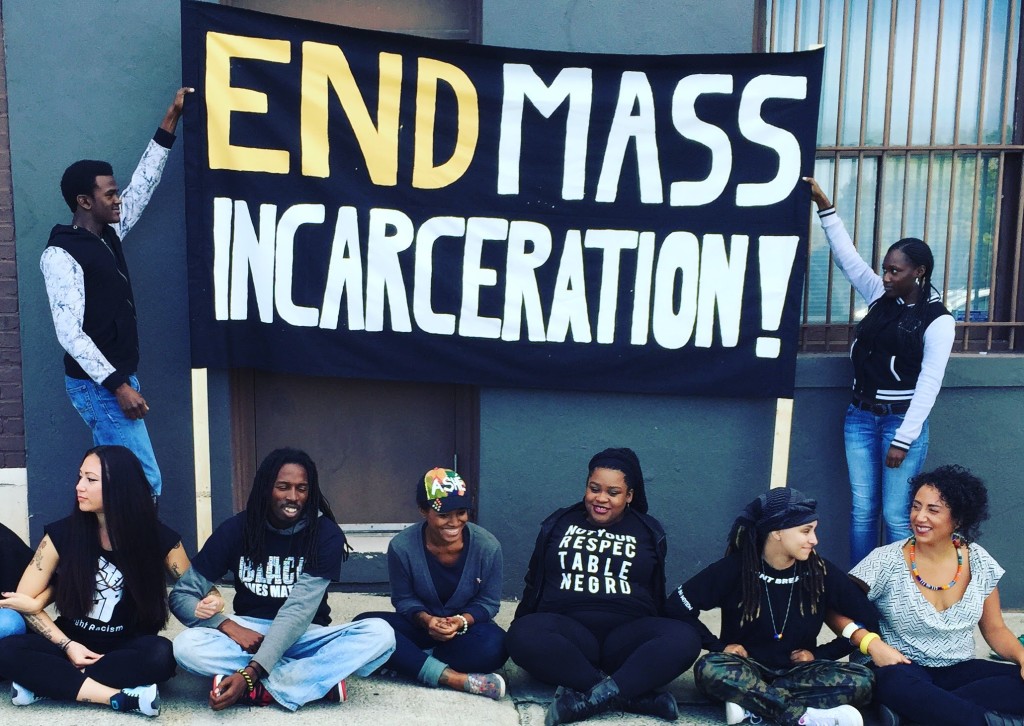 In January, we released a music video called "Freedom" calling for an end to mass incarceration in the U.S.. This song and video was very much inspired by my personal life and my political activism. In 2010, I helped to found the New York State Prisoner Justice Network, which seeks to use our collective strength throughout New York State "bear change to the intolerable system of mass incarceration, injustice, and disrespect for the lives of our loved ones and the survival of our families and communities, that now prevails, and to reverse the culture of racism, inequality, and scapegoating that sustains it." One of the phenomenal accomplishments of NYSPJN is the creation of a directory of more than 100 New York State organizations promoting a variety of campaigns and issues, all challenging mass incarceration, racism, abuse, and the punishment paradigm in New York's prisons and jails.
Check the directory to see what organizations are near you and how you can get involved.

3. Fight for food justice.

My dear friend Leah Penniman wrote an excellent article for Yes! Magazine that powerfully highlights the ways racism and classism are perpetuated in relationship to access to healthy food and ownership of land. She writes, "Owning our own land, growing our own food, educating our own youth, participating in our own healthcare and justice systems—this is the source of real power and dignity." People of color in the U.S. are more likely than whites to earn lower wages, receive fewer benefits, and are more likely to live without access to healthy food. Leah is the owner of Soul Fire Farm, an organic farm located in Grafton, NY that has become the leading voice for combating in the movement for food justice. I am on the Board of the farm and live there part time, and I have the privilege of regularly witnessing the power of their work, which includes: delivering affordable CSA farm shares to members that live in food desserts Capital Region; leading legislation changes which now allow for farms to accept SNAP (food stamps) for CSA's; creating and running the Black & Latino Famers Immersion; and running youth food justice programs regularly throughout the year.
Please watch the video above and consider making a donation to support their work.
4. Save Mumia Abu-Jamal's life and bring all our political prisoners home.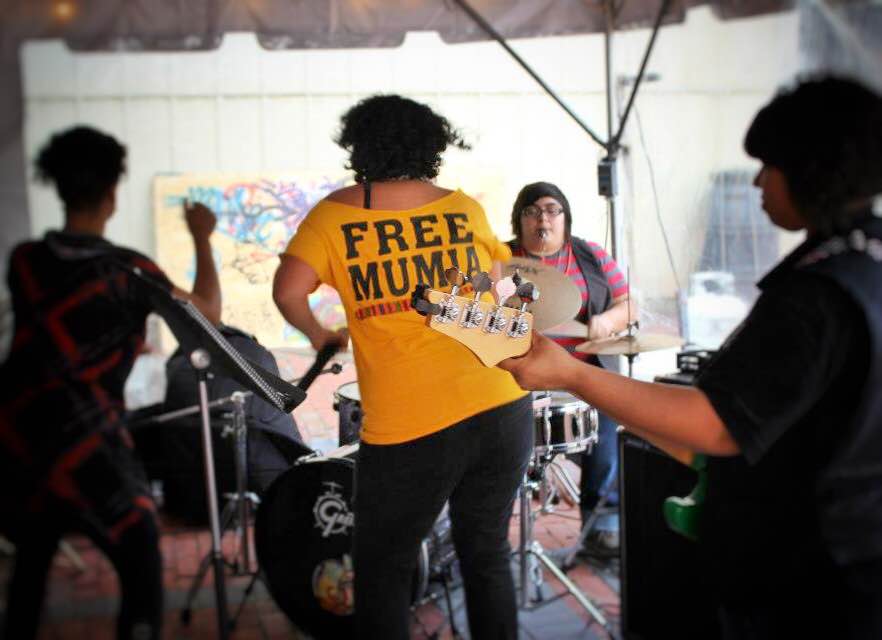 For the past 20 years I have been working to raise awareness about the many U.S. political prisoners currently incarcerated for their work in the struggle for freedom. I wrote about what this work means to me and how you can get involved in a recent blog post. Throughout the past two decades I have seen some of these prisoners released thanks to powerful movements of resistance. I have seen new activists incarcerated, such as Chelsea Manning. And I have seen some die in their prison cell after decades of unjust incarceration. One of the political prisoners closest to my heart is Mumia Abu-Jamal, who is a profound journalist and activist currently serving a sentence of life without parole for a crime he did not commit. After finally protecting Mumia's life by getting him off of Death Row, his life once again hangs in the balance. Mumia, along with over 10,000 other prisoners, has Hepatitis C and is not receiving proper medical treatment from the prison.
Please join us in demanding that the prison give Mumia the proper medical treatment he needs and deserves.
5. Care for yourself and those you love.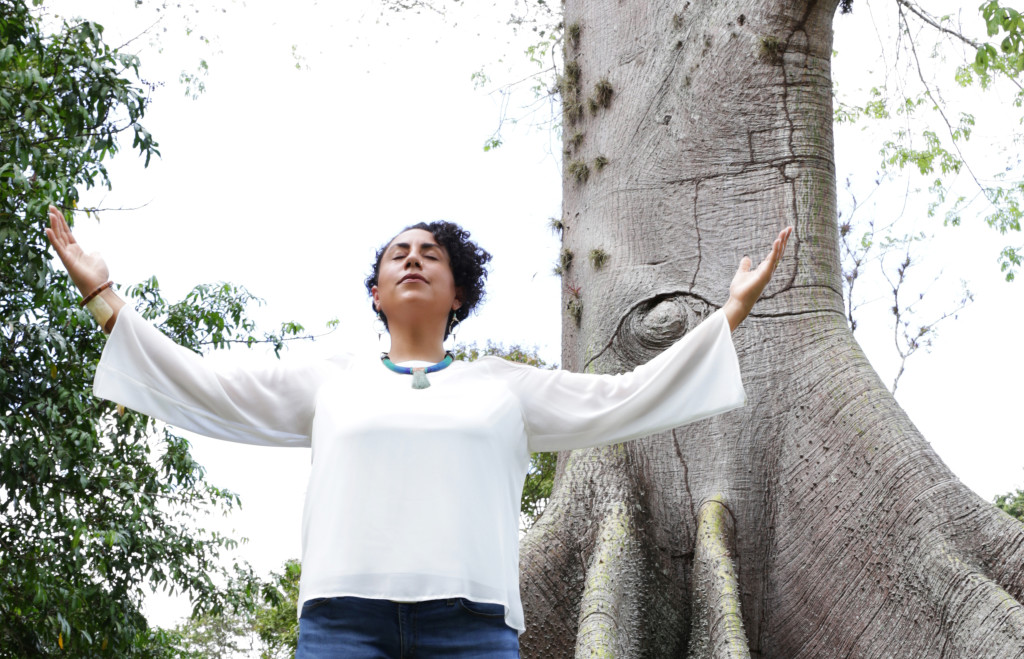 In my two decades as a social justice singer and activist, I have learned that this work is a marathon, not a sprint. We need to pace ourselves if we want to make it down the long road ahead. I have watched myself and too many of those I know and love burn out from doing too much, and even some who have passed on. I hope you will take some time read my 5 tips for maintaining wellness in the struggle and consider incorporating one or all of them into your life.
I need you. I lift you. I love you.