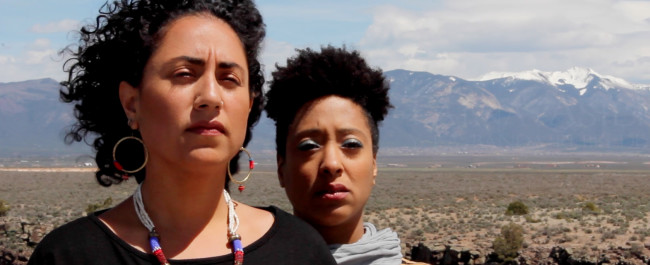 My new music video and Rock Against The TPP tour launched!
Hi Fam! I just released a new music video for our song "And We Walk" which speaks to the power of environmental justice movements within the U.S. and throughout the world. Please help me share it with the world!

This video has been released simultaneous to the launch of the Rock Against The TPP tour, where I have joined with legendary guitarist Tom Morello (Prophets of Rage, Rage Against the Machine, Audioslave), renowned hip hop artist Talib Kweli, Golden Globe nominated actress Evangeline Lilly (Lost, The Hobbit, Ant-Man), popular punk band Anti-Flag, and buzzworthy bi-lingual rockers Downtown Boys in a free nationwide tour to mobilize opposition to the Trans-Pacific Partnership (TPP) agreement. Organized by Tom Morello's new label, Firebrand Records and digital rights group Fight for the Future, the roadshow features a nationwide series of activism-fueled music events designed to raise awareness about the dangers of the TPP and build opposition to the toxic deal that was negotiated in secret with hundreds of corporate advisors. The tour has already received national attention since it's kick off in Denver on July 23rd.
The United States recently struck an expansive "free trade" agreement, the Trans-Pacific Partnership (TPP), with Australia, Brunei, Canada, Chile, Japan, Malaysia, Mexico, New Zealand, Peru, Singapore, and Vietnam. It was created in secrecy with more than 600 corporate advisors actively worked to shape the agreement while the public was kept in the dark. The Trans-Pacific Partnership agreement is a huge threat to our environment, as well as a threat to all the work environmental justice movements have done. The TPP has little to do with trade, but would provide multinational corporations with new rights and powers that threaten the environment. The TPP would give corporations the power to sue governments that try to limit industries in harming our environment for unlimited cash compensation over nearly any law or policy that a corporation alleges will reduce its profits. This is serious! 
The TPP is also a threat to good paying jobs, Internet freedom, access to medicine, and food safety. With the release of the "And We Walk" music video at the start of the tour, I hope to bring attention to the potential dangers of the TPP and contribute to a massive mobilization to stop it.
See a full line-up and Rock Against the TPP tour dates here: RockAgainstTheTPP.org 
And watch this video from our launch in Denver, filmed and edited by our own la Banda Rebelde guitarist Gaetano Vaccaro!