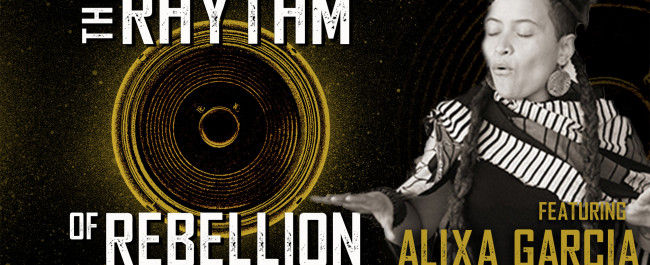 Alixa Garcia – Standing Rock and Solution Cyphers
In this episode I speak with Alixa Garcia, a Colombia born, U.S. based multimedia artist, and one half of the dynamic spoken word duo Climbing PoeTree. Over the last 13 years, Climbing PoeTree has infused our movements for justice with healing and imagination, inspiring thousands through their award-winning multimedia theater, dual-voice spoken word, and visual art. 
This week I talk with her about her recent trip to Standing Rock with Climbing PoeTree, where they did a performance to support to those working to stop the Dakota Access Pipeline. We also discuss Alixa's current artwork, as well as Climbing PoeTree's upcoming album Intrinsic, and their recently released music video "We Survived".
You can find more information about Alixa Garcia and Climbing PoeTree at http://climbingpoetree.com

Be sure to sign up for our email updates and subscribe on iTunes, SoundCloud, GooglePlayMusic or Stitcher to make sure you never miss an episode. And if you like the episode please leave a review! Thanks!