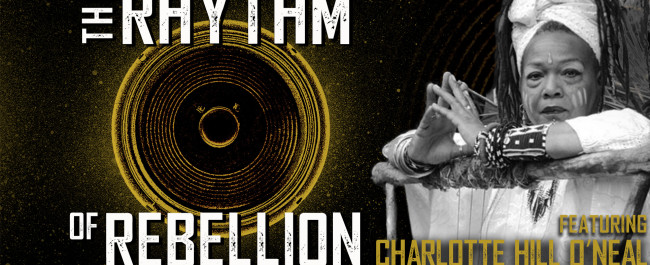 Charlotte Hill O'Neal – Healing Songs Made In the Motherland

In this episode I speak with Mama Charlotte Hill O'Neal, an accomplished vocalist, musician, poet, visual artist, and former member of the Black Panther Party. She has been living in the village of Imbaseni, near Arusha, Tanzania, for over 40 years. There she is the co-director of the United African Alliance Community Center (UAACC), a center focusing on healing the community by providing a diverse array of art and media projects.
This week we talk with Mama C about her musical history, including her music influences during her time in the Black Panther Party. We also discuss the powerful work she is doing in the UAACC, and her upcoming tour to the U.S.. She offers some inspirational words of wisdom for how to move through this next phase of justice work in the time of the Trump regime.
You can find more information about Mama Charlotte Hill O'Neal at https://mamacharlottesword2011.wordpress.com/
Be sure to sign up for our email updates and subscribe on iTunes, SoundCloud, GooglePlayMusic or Stitcher to make sure you never miss an episode. And if you like the episode please leave a review! Thanks!