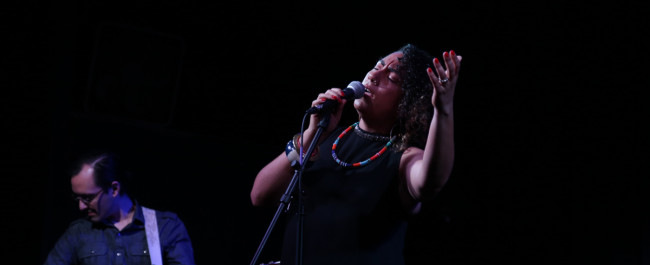 Gratitude, Resistance & Resilience In 2017
My grandmothers always taught me the importance of showing Gratitude, especially in the midst of challenging times. They both had daily prayer and gratitude rituals, and wove gratitude into their everyday language. I try to live up to their powerful example in my daily life, and also as an extended practice during winter solstice. Each year, I take time during the winter solstice to write down all that I am grateful for, and set intentions for the year to come. This year was definitely a series of serious challenges and painful events, both personally, and in the world. Yet, even in the midst of it all, there is so much I am grateful for in my life this year. I would like to take a moment to share some of it with you, especially since many of you made these things possible:
1. DisruptJ20 – I am grateful for the opportunity to begin 2017 by joining a people in Washington DC in protest. It was such a powerful experience to sing at the DisruptJ20 protest against the inauguration, and the day before, at a benefit concert for the protest with Immortal Technique. Some of these brave protesters are still under threat and need our support.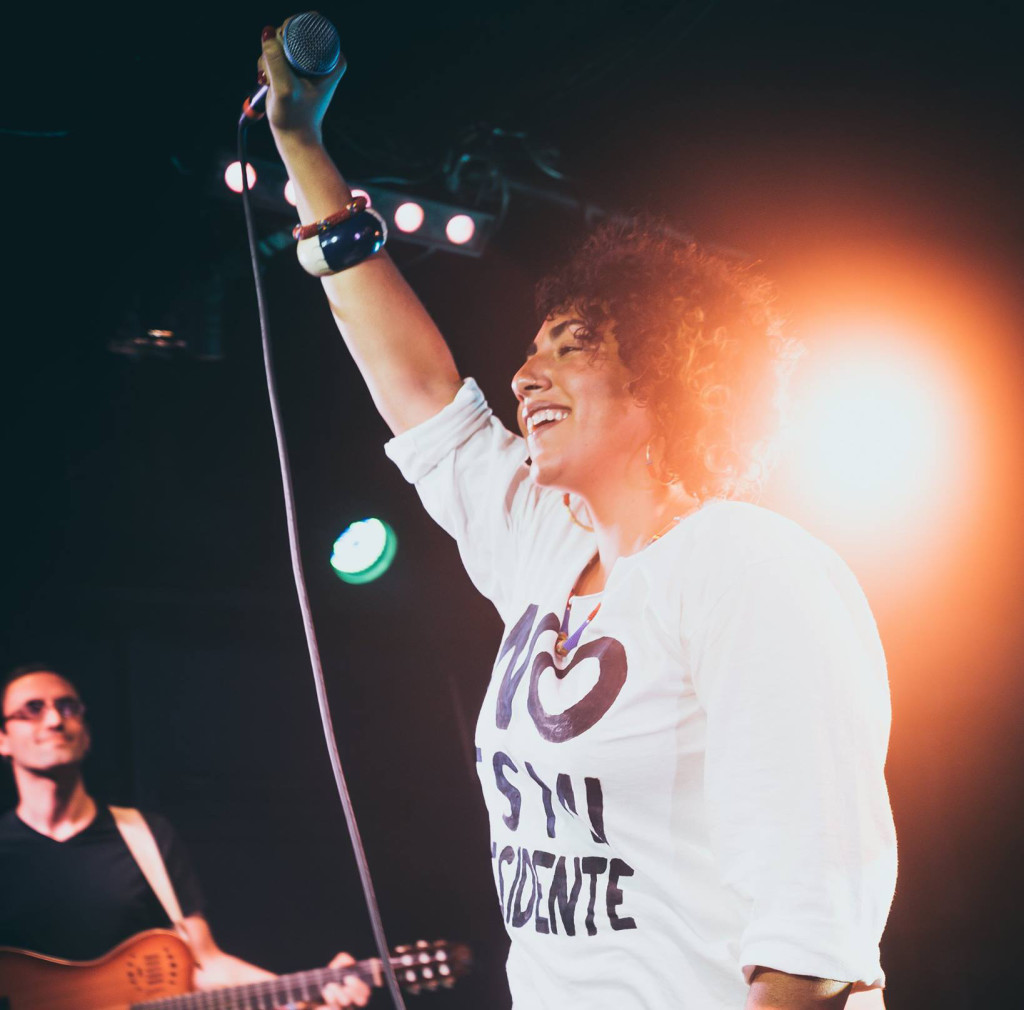 2. Women's March on Washington – Waking up the next morning, it was such a powerful experience to walk onto the stage of the Women's March to witness the sea of a million people coming together in resistance. I am so grateful to Toshi Reagon and Big Lovely, and all of the organizers of the Women's March for inviting me to be a part of this historic day that will stay with me for the rest of my life.

3. Local and National Resistance – All year long, as this government attempted to cause harm to people and the planet, there was a movement of people resisting. My community was no exception, and I am proud of the work we have done and will continue to do. I am also grateful for the opportunities I had to use my art to support our movements this year. Check out the organizations I am a part of, including Capital Area Against Mass Incarceration and Soul Fire Farm. Photos: Cosecha protest on May Day for protection of undocumented immigrants; May 10th protest against mass incarceration in New York State; Board of Soul Fire Farm Institute for food justice; Albany International Airport protests against new Islamaphobic immigration laws.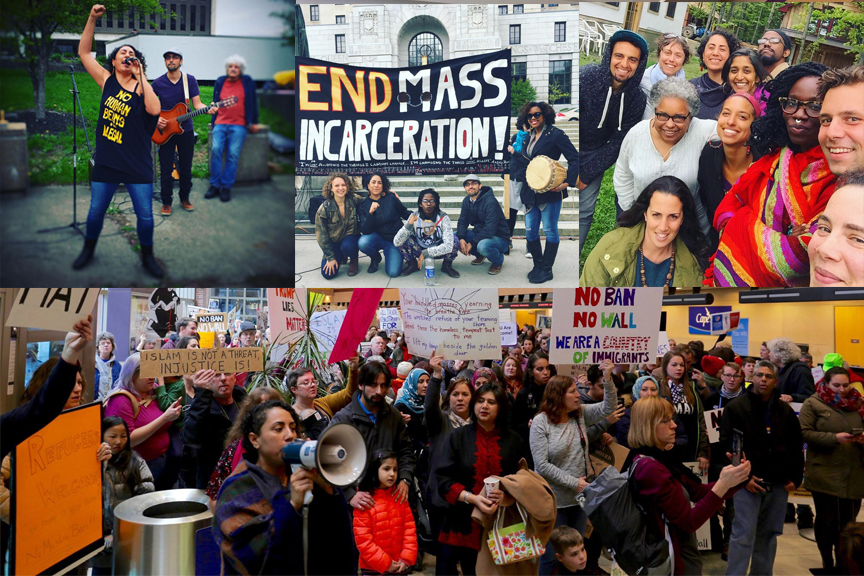 4. No Es Mi Presidente – After starting off our year in DC, we knew we needed to make a new song that spoke to the movement we wish to grow and expand. This was the inspiration for the song and music video "No Es Mi Presidente," which premiered in Rolling Stone on International Women's Day. I am so grateful to all of the powerful activists that participated in the filming of this video, including my sheroes Naomi Jaffe and Barbara Smith. I am also grateful for the many people who shared it on Youtube and Facebook, and the incredible response it received.
5. Supporting Puerto Rico – The landing of the hurricanes in Puerto Rico, the devastation, and the lack of government support they received, definitely hit me deep in my heart. But I am so grateful for the community who came together to offer what we could for Puerto Rico. ¡Viva Puerto Rico! is a benefit album I put together, with tracks donated by artists from all over the world. I also had an opportunity to have my song "Sofrito" remixed for the album by the amazing DJ Johnny Juice of Public Enemy. I am so grateful to everyone who contributed to the album, all the media that shared the album, and all the people that purchased the album that allowed us to send several thousand dollars to MariaFund.org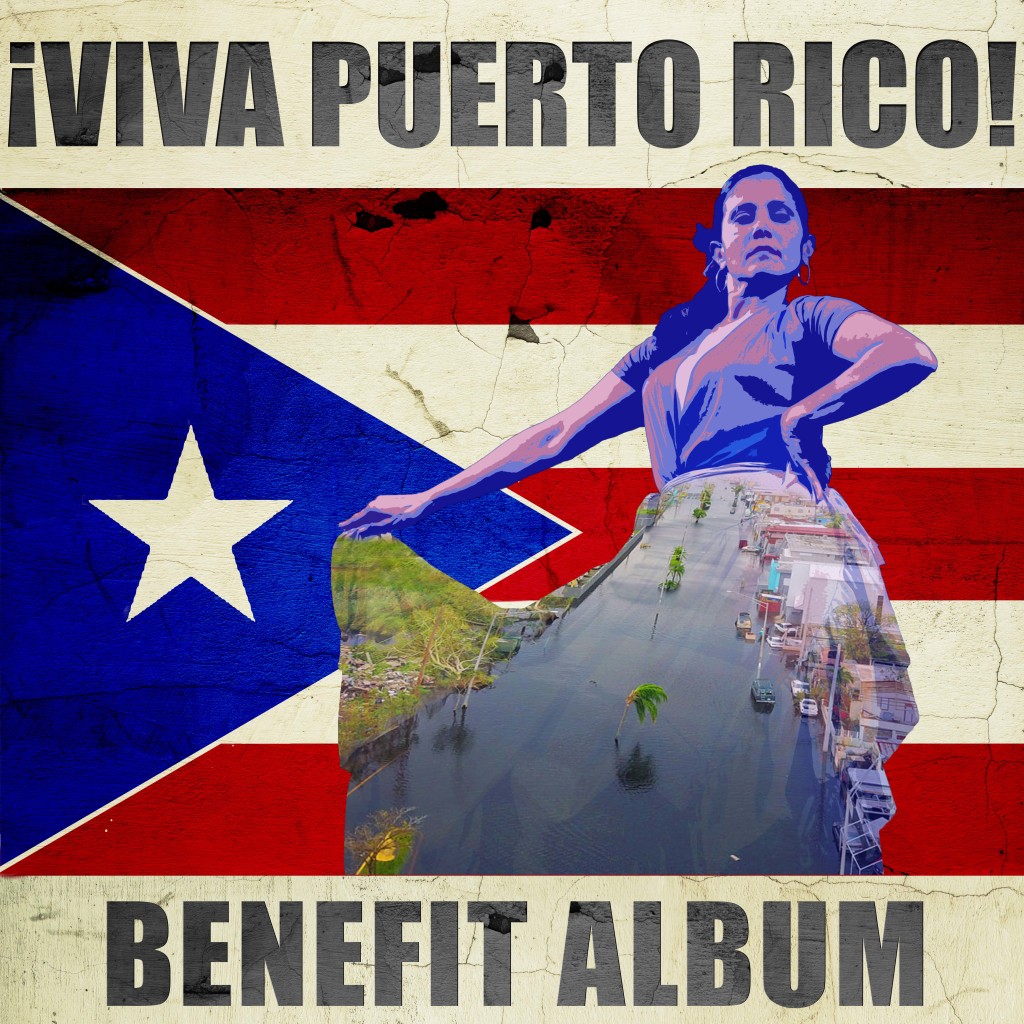 I was also grateful to be a part of a powerful community benefit concert for Puerto Rico, with an opportunity to perform at The Egg Performing Arts Center.
It was also an honor to support the work of Rosa Clemente and PR on the Map by recording a song for a slideshow of their trip to PR, as well as recording for the recently released documentary. It was my first ever time scoring for a film, but hopefully not my last!
6. "Taina Asili Day" – On April 13th, I was honored by the City of Albany's Commission on Human Rights. I am so grateful to the beautiful people who gave me this acknowledgement of my art and activism, and I am still profoundly humbled that this day in Albany will forever be "Taina Asili Day."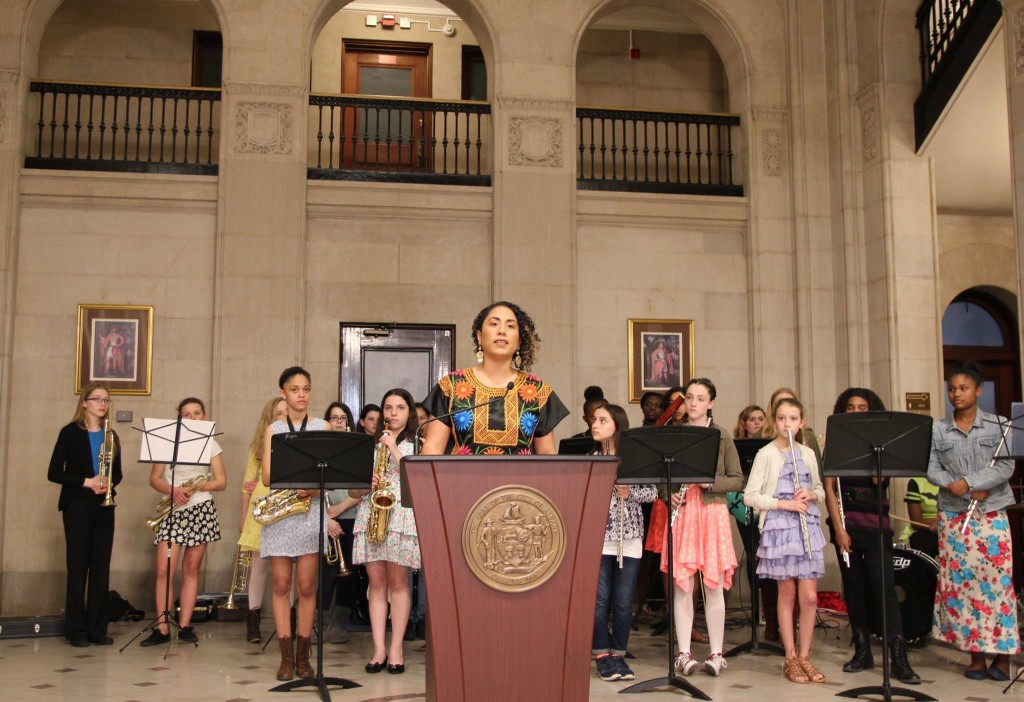 7. TEDx – In April, we were invited down to Greenville, South Carolina to participate in TEDxGreenville 2017: IMPRINT. We were nominated by a person who saw us perform there several years ago, at a show that had very little attendance. Little did we know that this day, and this person, would be responsible for allowing us to be chosen out of almost 200 nominees to be the featured performs at TEDxGreenville. We are so grateful to this new friend, and the committee that chose us to be a part of this incredible event.

8. Democracy Now! – I am a regular listener and longtime fan of Democracy Now! Last year, I went to their 20th Anniversary and had the opportunity to meet Amy Goodman, and thank her for airing my songs "Freedom" and "And We Walk." She also interviewed me at The Women's March on Washington. This year, my songs have been shared numerous more times on Democracy Now!, including my live performance of "War Cry," and the Puerto Rican anthemic song "Verde Luz" which I recorded for PR On the Map.
9. Resilience Show – Part of 2016 into 2017, I was a resident artist of the Arts Center of the Capital Region, to work on my new multi-media show, Resilience, featuring five musical biographies of women of color from my community. In March, I did a work in progress performance, and was thrilled by the audience reaction, many of whom were in tears during our post-show talk. I am so grateful to the five women who shared their stories with me, and for the residency opportunity to build and show my work.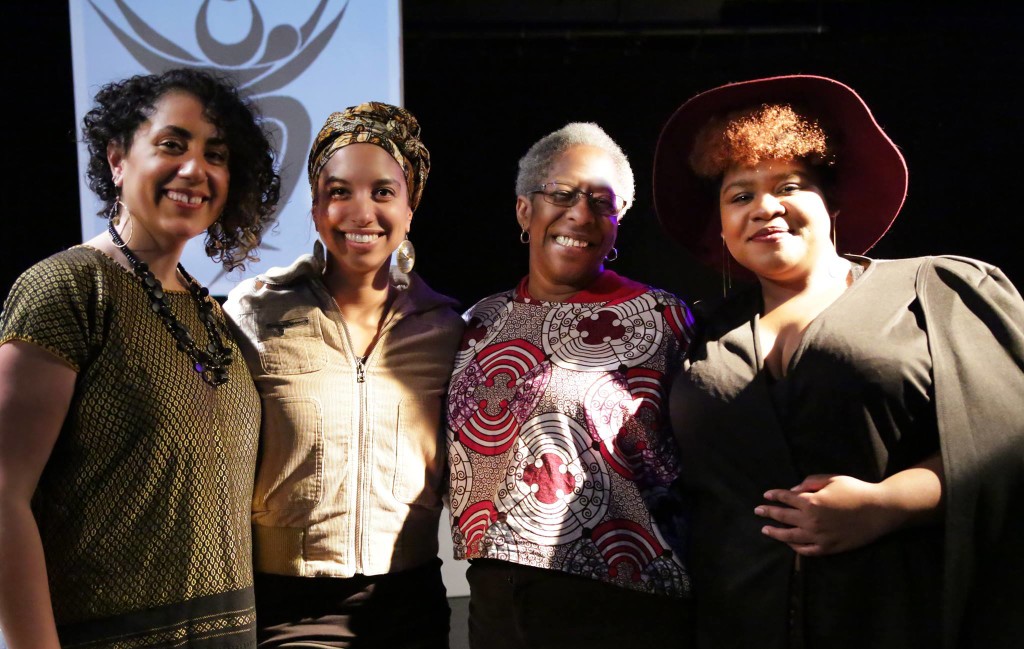 10. Colleges – This year, I visited an incredible amount of colleges, from the east coast to the west. I am grateful to all the student organizations and faculty that brought me for a performance, workshop, classroom visit or keynote address including: Skidmore College, Sarah Lawrence College, Sonoma State University, Union College, Bard College at Simon's Rock, Menlo College, Stanford University, St. Lawrence University, SUNY Geneseo, Marymount Manhattan College, Massachusetts College of Liberal Arts, Goucher College, SUNY Cortland, Humboldt State University, and Santa Rosa Junior College. Witnessing the brilliant young people coming into this world gives me so much hope for the future!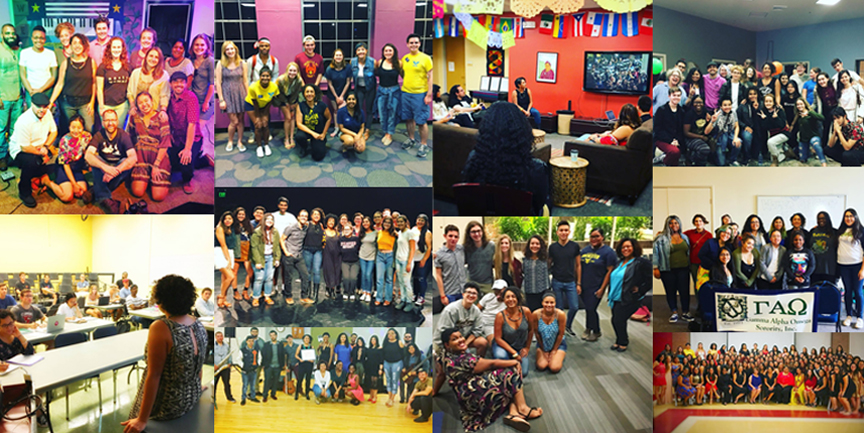 11. Festivals – There is almost nothing I love more than rocking at a big festival full of people ready to get down to the rhythm of rebellion! I am so grateful to all of the festivals who let us rock their stages this year, including: The Grassroots Festival of Music & Dance, Black and Latino Pride Festival, Beatshot Festival, Rockin On the River, Boston GreenFest, 40th Summer Series, Freedom Festival, The Saratoga Peace Fair, and Break the Chains. And I am grateful to all the beautiful people who danced their butts off!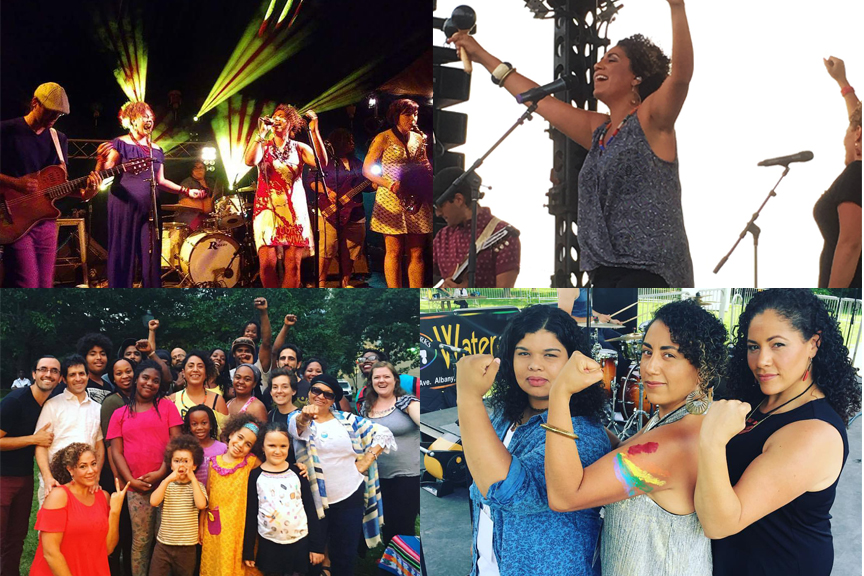 12. Youth – As a mom of two beautiful children, nothing fills my heart with joy more than seeing the smiles on the beautiful faces of children. This year, I had several opportunities to speak and sing for children, including Boston Girls Rock Camp, Kite's Nest in Hudson, and schools in the Albany, NY area and in Santa Rosa, CA.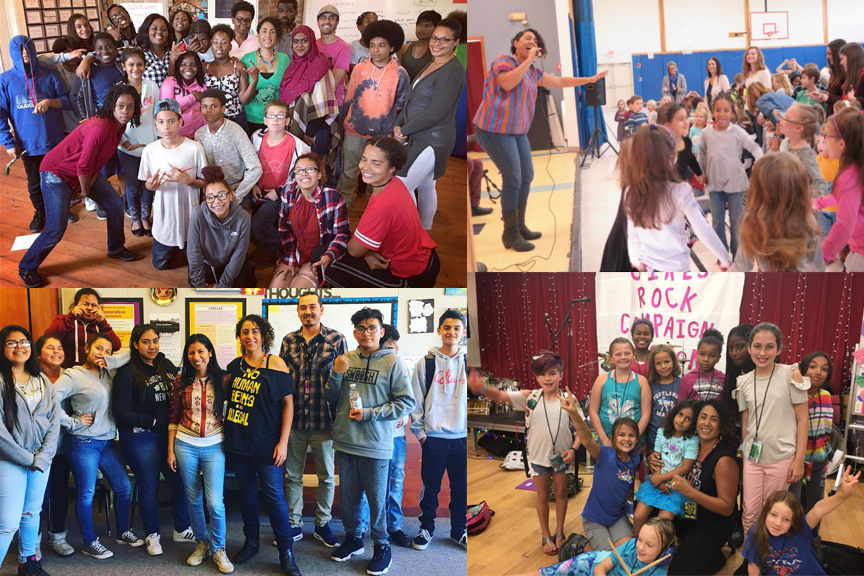 I am also super happy to think about kids and adults playing with the new feminist playing cards I am also in!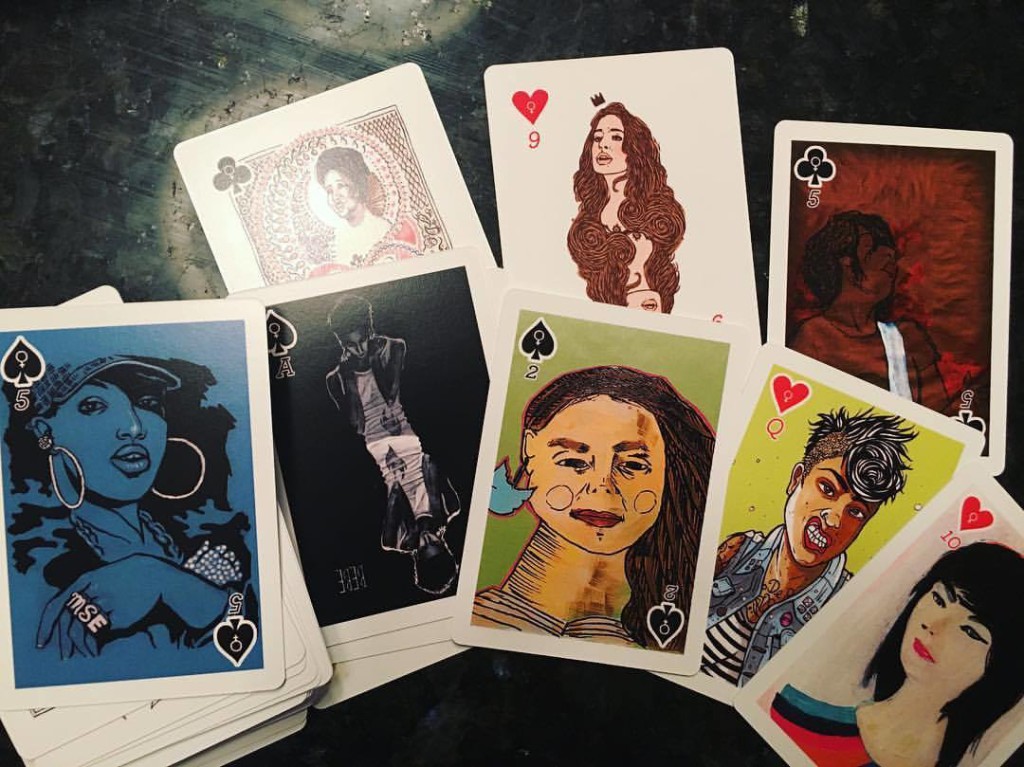 13. Artist Collaborations – I am so incredibly Blessed by the profound artists that I am in community with. These artists inspire me every day. I am so grateful for all the artistic collaborations I participated in this year. I got to rock on stage with Climbing PoeTree for their Intrinsic album release performances in Brooklyn and Oakland. I was also visited by artists I adore, including Dine punk band Sihasin, who I hosted a show for in Troy, NY, a benefit for the Arts In Action Committee. I am also grateful for the opportunity to perform at La Peña Cultural Arts Center in Berkeley, California TWICE this year with Puerto Rican Bomba group Aguacero. This year, I also delved into the world of being a producer for the first time, and I am currently producing the album of my dear friend and fellow artivist, Evan Greer. We were also visited by the amazing Madigan Shive who recorded on the album. Look out for the release in 2018!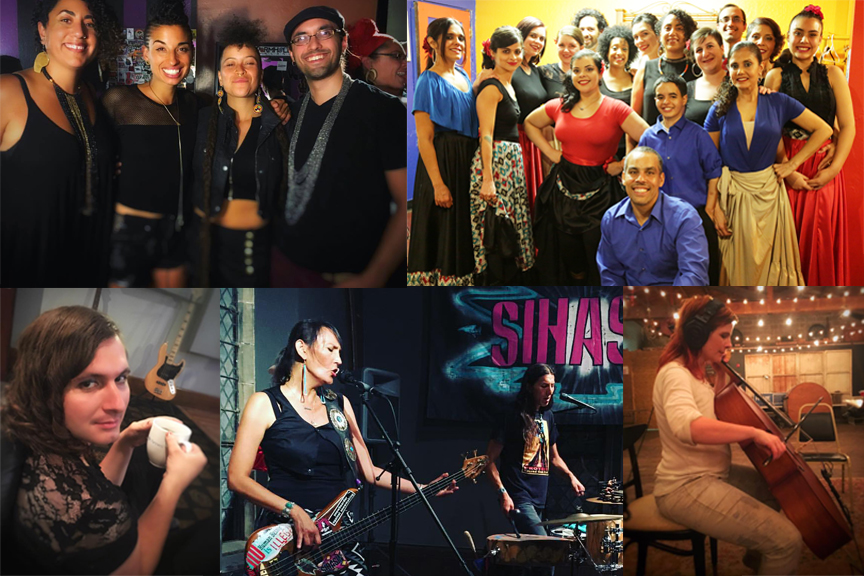 And speaking of collaborations, I am grateful to have made a live video with my dear friend Pedro Antonio, from Caguas, Puerto Rico, for his Spanish cover of "Falling Slowly."
14. The Artists I Met – I will admit it… I fangirled out every time I had the opportunity to meet, sing with, and even be interviewed by some of my favorite artists in the world! I was so honored to meet Cher, Angelique Kidjo, Naomi Judd, Brene Brown, and Amy Ray at the Women's March. It was honor to meet Vusi Mahlasela, one of the most renowned musicians of South Africa, after his concert at The Egg Performing Arts Center. I also had the opportunity open for well known Chilean musician, Nano Stern, at the The Sanctuary for Independent Media.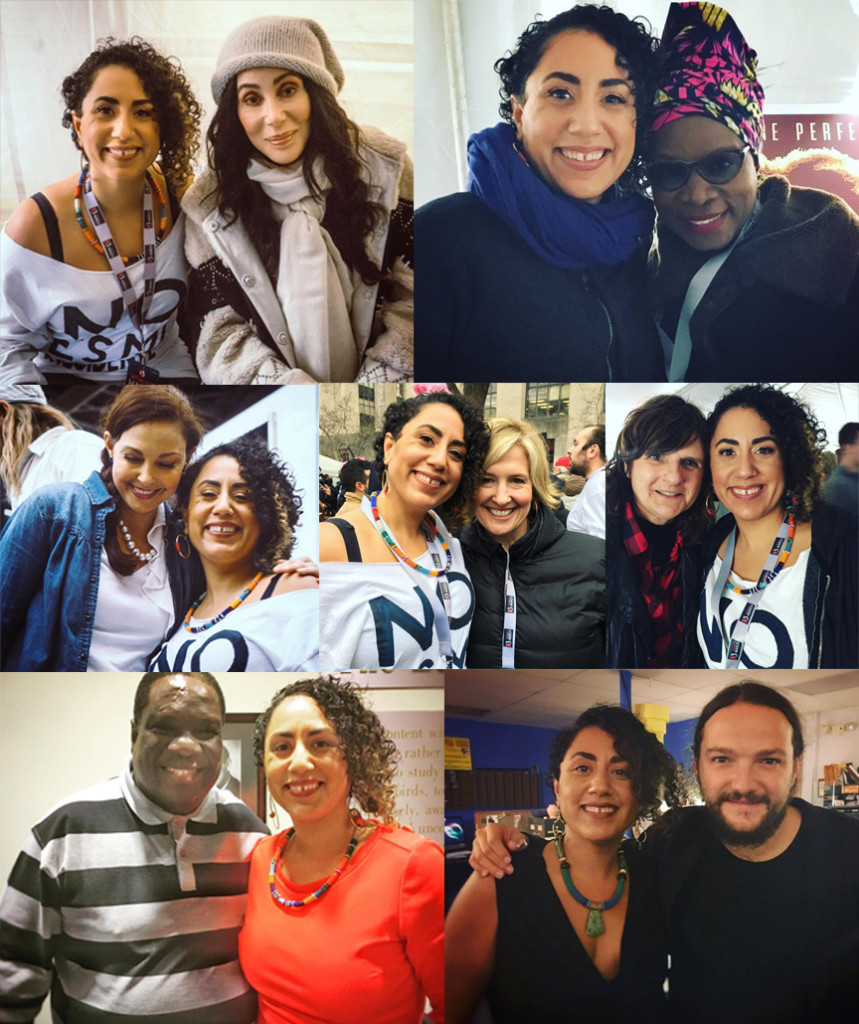 I was also interviewed by one of my favorite author's, Aviva Romm, for her podcast Natural MD Radio.

15. YOU – For everyone who has purchased my music, watched and shared my videos, contributed to my benefits, come to my concerts, workshops and speaking engagements, and/or hosted me in your home. You all are the fuel for this artivist endeavor, and you mean the world to me.
In Love and Gratitude, Taina