BAND BIOS
Gaetano Vaccaro – guitar
Gaetano Vaccaro is first generation Sicilian, raised in Albany, NY. Influenced by the Sicilian guitar playing of his father and grandfather, Gaetano began studying various musical instruments in his early childhood. One might now be challenged to find an instrument he cannot play, well versed in guitar, bass, drums, saxophone, clarinet, flute, keyboards, and cello. Gaetano is skilled in numerous genres from rock to jazz to flamenco. He has studied under well-known jazz guitarists John Hilton and Pat Martino, and flamenco guitarist Miguel Angel Cortez. In addition to his duet work Taína Asili and his work with La Banda Rebelde, Gaetano performed across the country numerous times and put out two albums with hip hop/rock band Broadcast Live. Gaetano fell in love with Taina Asili and her son in 2006, and there began the journey of intertwining their music and family. His work in artistic focus on social justice compliments his activist work in LGBTQ and political prisoner movements.
Kiki Vassilakis – drums
Kiki Vassilakis hails from Greece, living in the US for the past two decades; this talented musician marks the map with versatile and matchless percussive ability. Playing for over 15 years Kiki has performed in a unique collection of bands with styles ranging from funk, jazz, and Dixieland to country rock, indie metal, and even traditional Greek. Outside of her music, Kiki works in publicity and promotions in Albany, NY. She is committed to community involvement, and is best known for her unforgettable outgoing personality. In her free time Kiki volunteers with local LGBTQ organizations and her Greek Orthodox Church.
Tonya Abernathy – back-up vocalist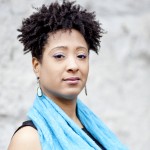 Bio coming soon.
Gabby Canzeri – bass
Bio coming soon.
Saeed Abbas – percussion
Saeed Abbas was born into the Hausa tribe in Ghana, a West African country rich in music and dance styles. Saeed showed prodigious musical talent as a very young child learning the talking drum from his grandfather and other tribal elders. He also plays the Atentenden Flute and the African Xylophone. He has had to overcome much to pursue his passion. He began teaching in Ghana Public Schools at 16. At 19 he auditioned into Ghana's prestigious National Dance Ensemble soon becoming their master drummer. Abbas traveled the world teaching and performing for many dignitaries including President Bill Clinton, Queen Elizabeth II, and Tony Blair before an invitation to teach in a special needs school brought him to the United States. He performs traditional Ghanaian music on authentic hand carved drums. Many are high-energy dances for ceremony and healing from urban and tribal areas. These are rhythms that take so many through the passages of life. Abbas recorded a solo CD, Gye NyamE in 2004 and has recorded his second CD, Kowanaso in 2008.